Recycling Services
A cleaner environment.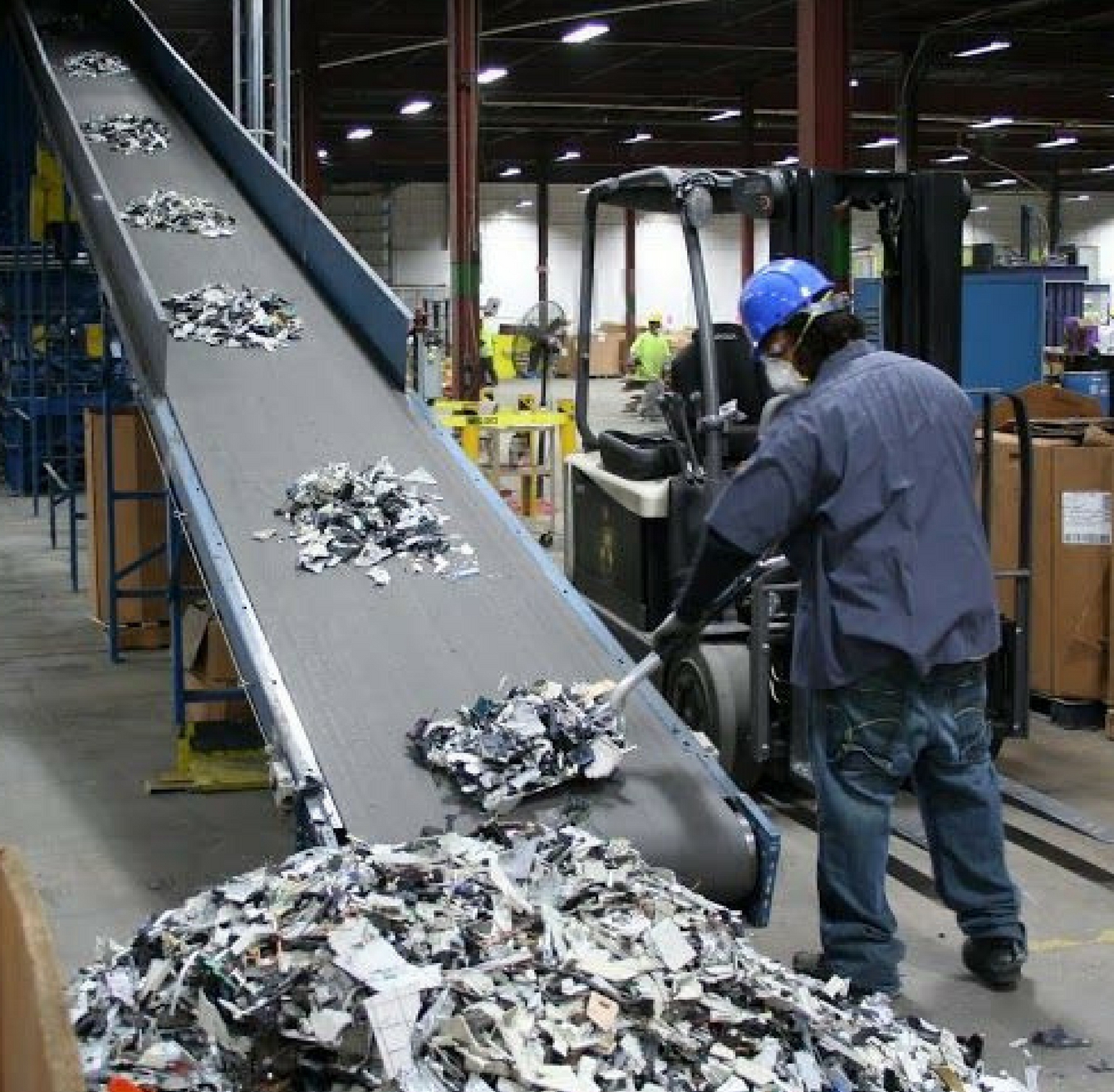 RecycleForce provides a wide array of comprehensive recycling services to large, medium and small businesses, government agencies, municipalities, hospitals, universities and reverse logistics providers.
Whether you're a consumer looking to get rid of that pile of electronics in your garage, an IT manager dealing with a storage room of outdated IT equipment, or a large organizations in need of comprehensive electronic waste management service, RecycleForce delivers secure and environmentally sound solutions.
Electronics Recycling Solutions for Business
RecycleForce is an R2 and RIOS certified recycler providing environmentally sound solutions for managing end-of-life electronics, equipment and IT assets.

RecycleForce works with small businesses and global organizations who are invested in sustainability and committed to reducing waste.

In addition to delivering environmentally sound recycling, RecycleForce provides businesses the opportunity to diversify and enhance their corporate social responsibility portfolio. Businesses aligned with RecycleForce support one of the largest and most successful re-entry programs in the country.

Businesses may also benefit from tax savings as material received for processing may be written off as a charitable contribution.

RecycleForce customers value our customer service, accurate and timely documentation, cost efficiency and agility.

Since 2006, RecycleForce has recycled more than 65 million pounds of electronic waste. Whether your business needs assured destruction for a dozen desktop computers or semi-loads of retiring electronic products, RecycleForce wants to work with you. Call our business development team to tell us more about your e-waste needs.
Consumer Electronics Recycling
You can drop off your recyclables at our location at 1255 Roosevelt Avenue between the hours of 8:30am and 4pm Monday through Friday, and from 9am to 1pm Saturday. The drop off is located at the southeast corner of the warehouse. Honk your horn and an employee will help unload your electronics.
Requested Donation For Recycling
To pay for the safe recycling of e-waste, RecycleForce requests a $10 donation for the disposal of CRT televisions and monitors that are smaller than 27″. We ask a $25 donation to process larger CRT televisions and floor model projection TVs. To safely evacuate and manage and CFC gas in refrigerant-bearing appliances, we ask a $20 donation.
Frequently Asked Questions
What materials do you take?
We can recycle your electronics, basically anything with a cord. You can find a full list of materials
here
.
Can you take my paint or other household hazardous waste?
We don't accept these materials.
How much does it cost to drop off items at your facility?
It's free with the exception of old TVs and CRT monitors, and refrigerant-bearing items.
Why do you need to charge me to take an old TV?
CRT (Cathode Ray Tube) televisions contain leaded glass, cadmium, and mercury which bear costs to safely handle and process.
Do I need to be concerned about my data on my computer?
RecycleForce follows R2 and RIOS guidelines for securely managing data-bearing devices. PCs are manually de-manufactured, hard drives are separated and physically destroyed. If you have any concerns or want more specifics, feel free to
contact us
.
Tax Benefits
RecycleForce is a non-profit 501(c)3 social enterprise and you may claim your material and monetary donations as charitable contributions.
Our Certifications
RIOS (Recycling Industry Operating Standard) Certificate ID 1011959.
R2 (EPA Responsible Recycler) Certificate ID 101195.
Indiana E-Waste Registration #49-01EW.
Universal Waste Handler EPA #NR000134148.